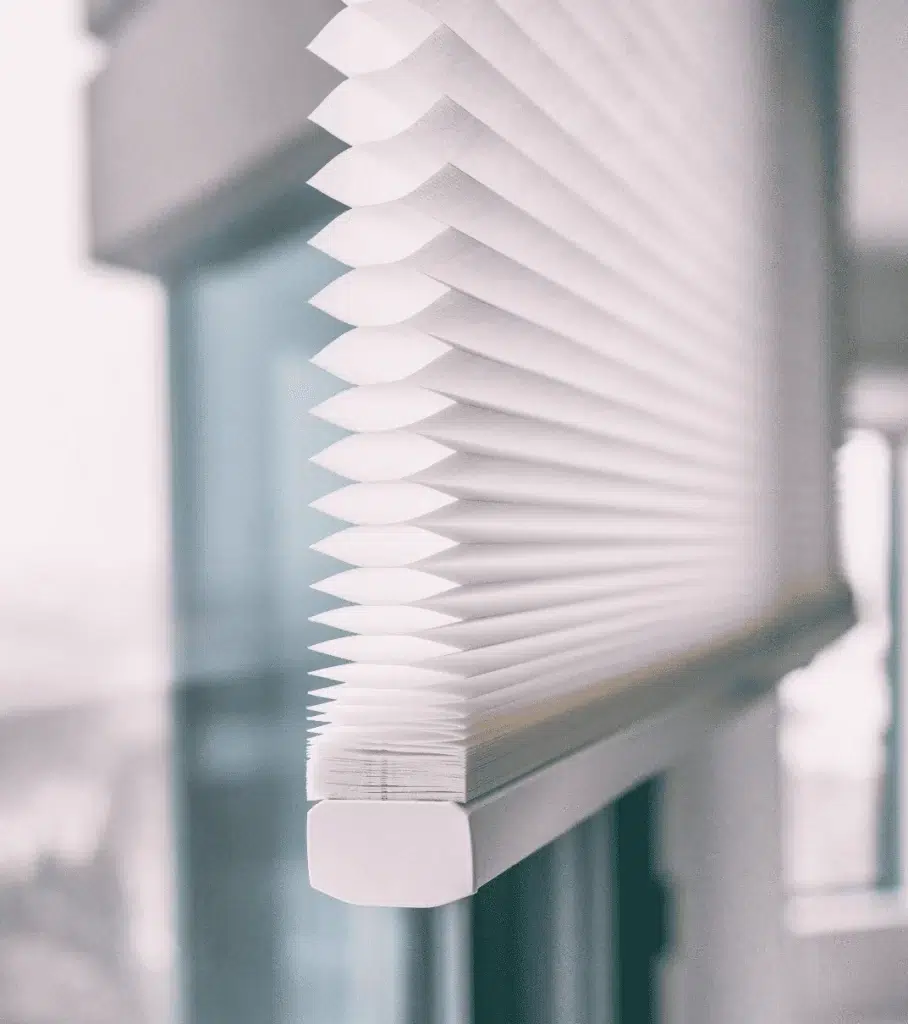 Honeycomb / Cellular Shades
Cellular shades create a soft, inviting lighting effect in any room. These innovative shades consist of honeycomb-shaped fabric cells that diffuse and filter incoming light beautifully. The multi-layered construction also provides excellent insulation.
Cellular shades are available in light-filtering sheer fabrics, room-darkening opacities, and anywhere in between. Cordless lifting systems and top-down/bottom-up operation give you flexibility. With numerous material and style options, cellular shades complement both modern and traditional decors.
Light is dispersed through the layered, honeycomb-shaped fabric cells to create a soft glow.
The unique cellular structure is designed to gently filter and spread incoming light out to soften and diffuse it. This makes cellular shades ideal for illuminating a room while maintaining privacy.
Benefits of Cellular Shades
Fabric Selection
Choose from dozens of fabrics in varying opacities and colors to control light how you desire. See-through sheers, blackouts and everything between.
Lift Styles
Select cordless lifting or continuous cord loop options for safe and easy raising and lowering of the shades.
Insulation Style
Opt for insulated or non-insulated cellular shades depending on your lighting and insulation needs.
Mounting
Inside or outside mounts give optimal window coverage and light control from any angle.